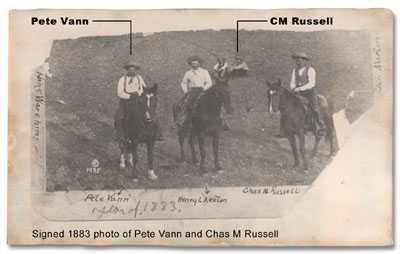 Our History
Pete Vann, the founder of Vann's Inc., began his career as a dairy farmer. But in his late 40's, Pete changed paths and started working at an appliance store in Missoula, Montana. His job was to keep it clean. Little did he know, he was cleaning a store that in 11 short years, he would own.
Offer Of A Lifetime
Pete worked his way up the ranks to delivery, to service technician, to salesperson. Then in 1961, his boss at the time owned a store in Butte, Montana and also owned and ran the store in Missoula. Pete's boss decided to sell the Missoula store and concentrate on his Butte store. He offered Pete a deal he couldn't refuse. Pete purchased the store and started with a crew of 3 that included himself. He was the salesman, there was also a delivery guy and a technician. It wasn't uncommon, in those days, to sell something and then close the store so he could help the delivery guy get the appliance into his customer's house.
Rounding Up More Business
There were many days, Pete recalls, when he would go to work early in the morning and return home late at night. The basic problem was that when Pete sold a larger appliance, he would have to help deliver it. Needless to say, Pete sold a lot, so he worked late a lot. Many of us may think about selling a little less, so we could be home a little more, but Pete was dedicated to his business. Soon it started to grow. It wasn't long before Pete opened stores in Hamilton, Bozeman, Kalispell and more recently, Billings. Today, Vann's has 5 physical store locations as well as a store on the Internet. Vann's is the largest independent retailer in Montana.
Continuing The Tradition
In 2012, Vann's was bought by another company, and it continues to uphold the same core values implemented by Pete: a commitment to customer service and hard work. One of the new owners lives in Missoula, and Vann's still maintains its Montana roots. Here at Vann's, we take pride in our history and look forward to serving you in the future.