Blu-ray players: It's all very clear now
By The Vann's Editorial Team
Last revised October 12th, 2009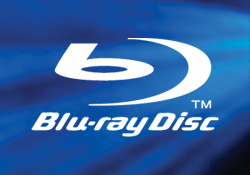 When it comes to home entertainment, "high definition" is the buzzword of the day. And there's good reason for that. Advancing technology has made it possible for manufacturers and media outlets to record, broadcast and deliver more detail than ever in home entertainment.
The thing is, the higher the definition of video and audio, the more space it takes to store it. Today, even a standard DVD disc hasn't enough space for all the audio and video encoding possibilities. Enter the Blu-ray Disc. This next-generation optical disc format has been jointly developed by the Blu-ray Disc Association (BDA), which consists of a group of the world's leading consumer electronics and media manufacturers. The format was developed to enable recording, rewriting and playback of high-definition video, and is capable of storing large volumes of data. Offering more than five times the storage capacity of traditional DVDs, Blu-ray Discs can hold up to 25 GB on a single-layer disc and 50 GB on a dual-layer disc. This extra capacity, along with advanced video and audio codecs, allows manufacturers to deliver an unprecedented HD experience.
The wavelength of the future
What allows Blu-ray discs to hold so much more information than traditional DVD is the type of laser that is used. Traditional DVDs — including DVD+/-R, DVD+/-RW, DVD-RAM — uses a red laser to read and write data, while Blu-ray discs and players rely on blue lasers (hence the name). Big deal, right? Well, the wavelength of the blue-violet laser is shorter than that of a red laser, which means it can be focused with greater precision. And that means data can be packed more densely and stored in less space. So, a Blu-ray Disc can hold up to 5 times the information as a DVD, although it's the same size. Utilizing the blue laser, along with a change of numerical aperture to 0.85, is what enables Blu-ray Discs to hold 25 or 50 GB of information.
Everyone should be happy to know that just because Blu-ray players and burners use blue laser technology, there's no need to turn your current DVD collection into a set of coffee table coasters. Blu-ray products are backwards compatible with your collection of CDs and DVDs thanks to a BD/DVD/CD compatible optical pickup unit.
Who's on board?
It's reported that Blu-ray is supported by more than 170 of the world's leading consumer electronics, personal computer, recording media, video game and music companies. Namely Apple, Dell, Hitachi, HP, JVC, LG, Mitsubishi, Panasonic, Pioneer, Philips, Samsung, Sharp, Sony, and TDK are all on board with Blu-ray. Major movie studios are also giving support to Blu-ray as a successor to today's DVD format. In fact, there are already titles for Blu-ray, from the likes of Warner, Paramount, Disney, Fox, Sony, MGM and Lionsgate. Recent hits as well as classics are represented. The Blu-ray format also supports the next-generation PlayStation 3 (PS3) video game console. Blu-ray lets studios include the highest definition video and audio possible, and offer more formats and extra options on one disc so you can be assured that you'll have the best combination for your system.
Better sound
More goes into a recorded movie than just the video. What may be hard to believe is that even on a normal DVD, the actual movie portion of the content only takes up about 20 percent of the disc's space. Another 30 percent is utilized for menus and bonus features, while the rest is consumed by sound encoding. This encoding takes up lots of space, and most DVDs can only hold 5.1, 2-channel and a compressed DTS file — assuming it's a dual layer disc. Blu-ray discs can hold more sound encoding options, using uncompressed encoding to ensure the best sound possible. You'll be able to match the sound-encoding format to what best suits your home theater system.
High definition broadcast recording
High definition broadcasting is quickly expanding throughout the country, and more consumers are making the switch to high definition televisions to enjoy the increased quality. With a Blu-ray Disc recorder, you can record your high definition television broadcasts in their original quality for the first time, preserving the picture and audio quality as offered by the broadcaster. Because of the massive capacity of the disc, there's no need to compromise picture quality. Depending on the encoding method, there is room for more than seven hours of the highest HD-quality video on one Blu-ray disc.
Massive data storage
Not all that long ago, CD-R/RW media meant a giant increase in storage capacity compared to traditional media, and it held 650 MB! DVD soon took over by offering up from 4.7 to 8.5 GB of storage, which equated to a 5-10x increase. Now, with the growing number of broadband connections allowing consumers to download large amounts of data, high definition camcorders that capture video suitable for HDTV, and the increasing capabilities of personal computers, we're in need of yet another jump in data storage capacity. The Blu-ray Disc provides that big jump by offering 25 to 50 GB of data storage on a single recordable disc. And by using the same form factor as CD and DVD, Blu-ray Disc drives and players can still read and write to CD and DVD media.