Sound media formats: Do the shuffle
By The Vann's Editorial Team
Last revised December 17th, 2009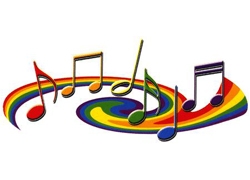 Your favorite music has come on a lot of different media over the years. First there were records, then cassettes, followed by CDs, and now digital music like MP3s. Getting all that music in one place can be a real bother, but you sure don't want to buy your favorite albums multiple times. We're here to help make that transition a little easier. Here's a guide for how to convert your favorite music media to other formats.
First of all, it's important to know what you'll need to make these transfers. You will need a player for the source material (i.e. a cassette deck to transfer songs from tape), as well as a recorder for the format you're converting to. So, if you're trying to convert your tapes into CDs, you'll need a CD burner. Depending on what you're converting from and to, you may need either an A/V receiver, or a computer (possibly with a CD reader/burner). You'll also need the correct cables to hook everything up. Finally, it's good to have speakers to play the source. For more details on what you'll need, please see the specific transfer you're trying to make.
Please note that these are general guidelines, and that individual models may have different options or processes. Please refer to your owner's manual for specific information about your products, and feel free to contact Vann's with any additional questions. We'd be happy to try to help you answer any questions you have.
Cassette tape to CD:
For this, you'll need a CD recorder, A/V receiver, cables, and cassette deck at minimum, plus a blank CD-R or a CD-RW (if the machine can record CD-RWs). It's also recommended to use speakers, although they're not required. First connect the red and white A/V cables from the tape player's output to the A/V receiver. A different cable, like a digital coaxial cord, can be used if the machines on both ends have connections for it. Then, plug the CD recorder's input into the receiver's output using proper cables. If you've got speakers hooked up to the receiver or the tape deck, you can start playing the tape as a test to make sure there are no sound issues. This also lets you make sure the volume is at the right level. Be sure to check the sound level on both the receiver and the CD recorder if the recorder has separate volume controls. When you're ready, be sure to cue the cassette deck to the beginning of what you want to record. Place the blank CD in the CD recorder. Check that the CD recorder will record from the correct input, and that the receiver is configured to play the cassette deck and output to the recorder. Now you should be ready. Press the record button on the CD recorder, then press play on the cassette deck. The CD recorder will record the material from its input cable(s). Once the first track has finished, press stop first on the CD recorder, then the cassette deck. If you're not also listening through speakers while recording, be sure you know when to stop the recording. If you cue up another track, then press record again on the CD recorder, you can record multiple songs to the same CD. Some models allow you to start recording a new track with the press of a button, without the need to stop playback. Others even allow you to label the CD and track names. Once you have finished recording the songs you wanted, you will need to finalize the disc. This can usually be done by pressing a button or two, depending on the specific model. Once the disc has been finalized, it's ready to be played back by a CD player. This is also a great go-between step so you can upload your tapes to your computer for playback on your PC or iPod.
Other media to CD:
Since the CD recorder will record whatever signal it receives from the receiver, the tape-to-CD method can be used for any equipment connected to your receiver, from your iPod to a record player to movie audio tracks. You can even record your own tracks by plugging a microphone or instrument in! Just make sure that the equipment is properly connected, and set to the correct mode. And, it's always a good idea to check the volume so you don't blow a speaker when playing your tracks back.
Vinyl to digital:
There's no denying the superior sound vinyl had to more modern music media. However, you can't keep a record player in your pocket like you can with an iPod. If you want to make copies of the songs you have on vinyl, now you can. There's a relatively new product that lets you make digital files of all your records quickly and easily. It's called a USB turntable. Basically, you connect the USB turntable to your computer. Using software that comes with the turntable, you can easily record entire albums to your computer. From there, you can add the songs to your iPod, put them in your favorite work playlists, or even make CDs with them.
Cassette to digital:
But what happens if you don't have a CD recorder and you'd rather not spend a couple hundred bucks to buy one? Does that mean that the music from your tapes will forever be limited to cassette players? Or that you'll have to buy your favorite tapes all over again from iTunes? Not at all. Fortunately for you, if you've got a computer and a cassette player (even a Walkman), you've got most the required equipment for making digital copies of your tapes. All you need is software designed for converting analog sources to digital recordings, and a way to connect your computer to your tape deck. There are several options for each. In regards to the software, Nero 9 includes a Soundtrax program which allows you convert tapes or other analog sources to digital files which can be burned to a CD. Nero 9 also includes a lot of other programs that allow you to do all sorts of things with audio and video from ripping to editing to burning. Roxio also makes a product called Easy LP to MP3. This is software designed specifically for converting analog music sources to digital. It doesn't have the extra functionality of Nero 9, but it does include all the cables you should need, while you have to buy your own with Nero 9. One other great option is Audacity. This is free software that allows you to record analog sources as digital files, among other things it allows you to do. But you'll need to provide your own cable(s) with Audacity. Any one of these three programs will allow you to convert your tapes to digital files and to CDs from there. For cables, the simplest way to connect your tape player to the computer is with a mini-pin male-to-male. This will plug into the headphone output on the cassette player and into the line input on your computer. However, if you don't have a line input or a headphone output, you'll need a slightly more complex set-up, using analog L/R outputs on the tape deck and/or a USB port on your computer. If you don't have both a headphone output and a line input, the Roxio set may be a good choice since it includes cables that should work for you. But once you have a way to connect your tape deck to your computer and a program like Audacity, Roxio Easy LP to MP3, or Nero 9, you're ready to start turning those tapes into digital songs you can burn to CD! However, you will want to check the computer system requirements before buying any software. You will also want to make sure you are familiar with the program and its settings before you start converting so you don't have to re-do work later, because you did something like transferred all your tapes into MP3 format instead of the uncompressed WAV for CD playback. Another common error is recording your cassettes with only one track instead of left/right.
Other media to digital:
As long as you can connect an analog media player to your computer, you can use the same method as you would for transferring cassette to digital to record digital files of your analog sources. This is a great way to turn your records into digital files without buying a USB turntable, although it can be used for any analog source. You could even record part of your favorite movie's audio for your personal use!
Digital to CD:
Having all your music in your iTunes library is really great for listening while you're at your computer. It's also handy for putting your music on your MP3 player. But, sometimes, it's not the most convenient place to have your music. For example, when driving, it's usually easiest to just toss in a CD and go. Usually, burning CDs from your computer is a simple process. However, this requires a CD burner or CD drive with read/write capabilities. Most full-sized modern computers include such a drive. For netbooks, or other computers without a writeable CD drive, many different models can be purchased separately, and fairly inexpensively, to connect to your computer via USB. Once you are able to do this, insert a blank CD into the drive. You can then drag and drop audio files or songs from folders on your computer or from iTunes (or most other media players) to place them on the CD. Be sure not to "overfill" the CD or it will not be able to be burned. Most CDs can record 700MB. Once all the correct songs are on the CD's folder, you will need to burn the CD. The procedure for this will vary by computer. You can also usually burn CDs from playlists in programs like iTunes or Windows Media Player, although doing so offers no real advantage to the method we've described. Once the CD has finished burning, it should be ready for playback. However, this procedure has a flaw: while this is the quickest way, CDs burned in this manner can only be played by CD players capable of reading compressed music files (like MP3). Not all CD players can do this. For the best compatibility (and quality), the files will need to be an uncompressed format like WAV. However, you can transfer your songs to WAV format (keeping an original), then burn the uncompressed files onto the CD. This can offer better sound, but if converting to an uncompressed format like WAV from a compressed format like MP3, you won't necessarily gain sound quality. Uncompressed files also take up much more space on your hard drive, so you may not want to keep them once the CD is burned if you have a compressed copy. You can also set the computer to import CDs in an uncompressed format rather than the default compressed format. However, if you don't want all your music imported in an uncompressed format, you'll need to change it back after the CDs you want to import uncompressed have been uploaded. You'll also need to make compressed copies if you intend to delete the uncompressed files.
Below, we'll explain how to do all that. First, you'll want to know how to import CDs in an uncompressed format. In Windows Media Player, there should be an option when you import the CD to change the format. Choose this option, then select a format. In iTunes, select Preferences from the Edit (Windows) or iTunes (Mac) menu. Under the general tab, select "Import Settings." From there, you should be able to choose to import CDs (and other music files from your computer or the internet) into iTunes as uncompressed formats. You will also need to do this in order to convert files directly in iTunes. Once you have completed that, in order to create uncompressed duplicates of songs already in your library, select the song (or songs), and under the Advanced menu, select "Create WAV Version" or the applicable option for your selection. From there, you can simply drag and drop the WAV files and burn the CD the same way as with MP3 files. Don't forget to change the settings back later if you want to import CDs in compressed formats later. In Windows Media Player, the process is even simpler. Select the file you want to convert, then under the File menu, select "Save Media File As." Then in the options, select an uncompressed format, a location to save to, and a file name, and you're ready to go. Once you've done this with all the files you want to record, you should be able to burn the disc as before. One note, though: If your source files are WMA, you'll need a third-party converter program to make the switch. These converters can often be found for free online, and can be used to transfer to and from many different file types. However, you should be careful of sites that could contain malware disguised as a converter program. Finally, there is another method that can be used, although it's not the simplest way. If you know where the source files are on your computer, you can manually change the file type.
One final note
Hopefully this guide answers all the questions you have about converting from one type of music media to another. Just remember that these are general guidelines — specific components may be different. And please, don't hesitate to contact us with any questions you still have!