Gifts for Kids
Say "Merry Christmas" in a language they understand.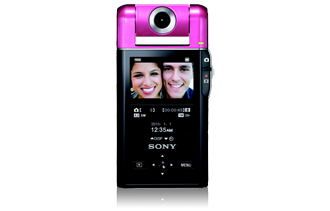 Sony HD bloggie digital camcorder kit | SHOP NOW
The bloggie is the perfect camcorder for the majority of the blogosphere's inhabitants. You can quickly and easily shoot video up to Full HD or suprisingly high quality stills, and then easily share them with your followers on Twitter, Facebook, YouTube, or your blog.
$13997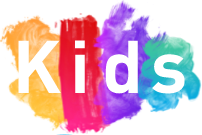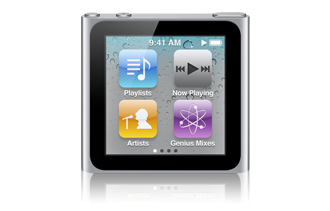 Apple 8GB iPod nano | SHOP NOW
There's a new nano on the loose, and it's going to take over your portable experience. Smaller and sleeker with the new Multi-Touch capability, Genius feature, built-in FM radio, and a pedometer, we're sure you'll be an instant convert.
$14900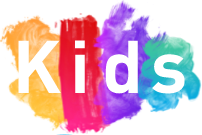 Nintendo Wii game console bundle | SHOP NOW
To truly understand how Wii revolutionizes gaming, you have to try it for yourself. Quite simply, Wii is for everyone. The ease of use and interactivity of the Wii Remote and Nunchuk allows for a unique social gaming experience for the whole family.
$19997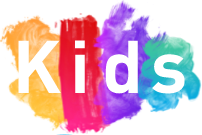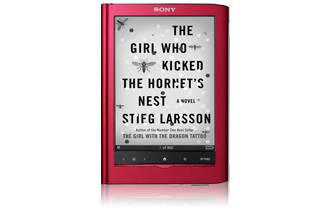 Sony 6" screen 2GB red e-reader | SHOP NOW
Books are a necessity in life, and the PRS-650RC won't make any bones about it. With a capacity for up to 1200 books (before you add your own memory), and access to multiple book stores or your own files, the Reader Touch Edition is the perfect way to bring your library with you wherever you go.
$19997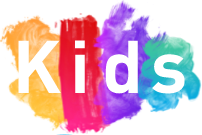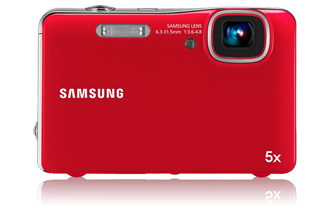 Samsung 12.2MP waterproof digital camera | SHOP NOW
Capture memories wherever you go--even underwater. You'll get brilliant photos whether snorkeling in Red Sea or splashing around in the hotel pool. Taking photos of the Sahara? No worries--the AQ100 is not only waterproof, it features a special anti-dust system that prevents particles from harming your camera.
$19995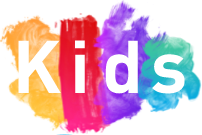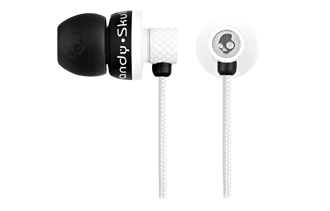 Skullcandy TITAN Series in-ear headphones | SHOP NOW
Unlike a gift from the gods, Skullcandy's TITAN Series S2TTCZ-074 in-ear headphones won't render you invisible, but you might wish they did the first time you get caught rocking out when you thought you were alone.
$3995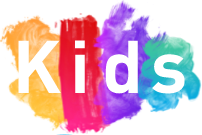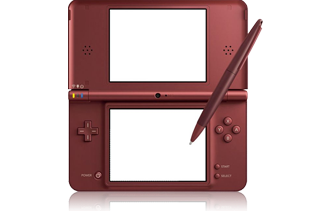 Nintendo Portable gaming system | SHOP NOW
With Nintendo's DSi XL, you get it all. Enjoy dual cameras, web browsing, audio editing, and hundreds of fun titles, all on a screen 93 percent larger than the DS Lite, and priced under 200 bucks.
$19297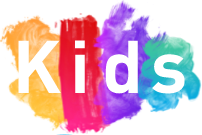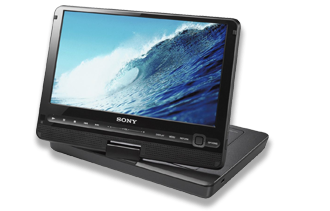 Sony 9" single-disc portable DVD player | SHOP NOW
Enjoy all your favorite DVDs, CDs, and digital photos on the go with the DVP-FX950 portable DVD player from Sony. Watch DVD movies or browse JPEG photos on the vivid, 9.0" LCD display with 180-degree swivel and 800 x 480 resolution. Or listen to CD and MP3 audio either from a CD or via a thumbdrive connected to the USB port.
$17997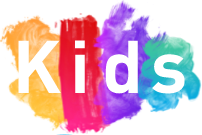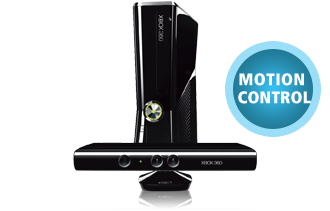 Microsoft 4GB Xbox 360 kit with Kinect | SHOP NOW
If you're ready to step (literally) into motion control technology, check out this bundle. You get an Xbox 360 with built-in Wi-Fi and a controller, plus the amazing Kinect sensor and a Kinect game to get you started, all for a price on par with what an Xbox alone would have cost just a year ago..
$29997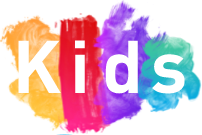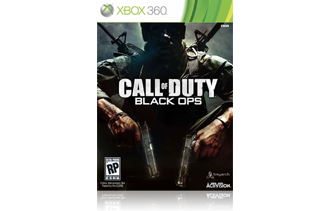 Call of Duty Black ops | SHOP NOW
Call of Duty: Modern Warfare 2 set a world record for sales on the day it came out. Black Ops shattered its big brother's record to become the single largest entertainment launch in history. With an engaging campaign, captivating co-op, and a multiplayer system that builds on previous COD games, it's not hard to see why people are so excited.
$5900