New and Exciting Products
Got someone on your list who loves to be ahead of the curve? Let us help you find the perfect present.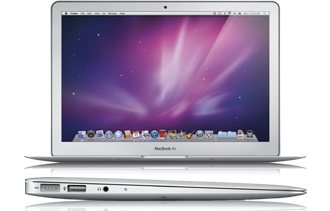 Apple 11" 64GB MacBook Air | SHOP NOW
Introducing the new MacBook Air, the most mobile Mac in every way, shape, and form. It features all-flash storage, Multi-Touch trackpad, long-lasting battery, high-resolution display, an Intel Core 2 Duo processor, and NVIDIA graphics.
$99900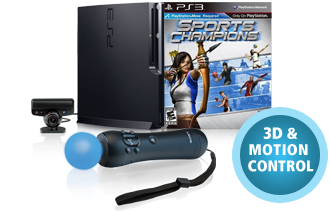 Sony 320GB PlayStation3 Move Bundle | SHOP NOW
If you've been eyeing the PlayStation3, now is the time to act. With this bundle, you get the largest-capacity PS3 currently availabe, a regular controller, a motion controller, a PlayStationEye camera, and a starter game for PlayStation Move. You'll save tons!
$39900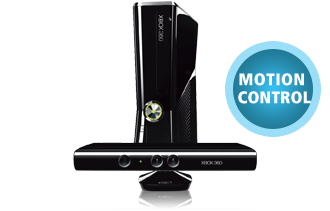 Microsoft 4GB Xbox 360 kit with Kinect | SHOP NOW
If you're ready to step (literally) into motion control technology, check out this bundle. You get an Xbox 360 with built-in Wi-Fi and a controller, plus the amazing Kinect sensor and a Kinect game to get you started, all for a price on par with what an Xbox alone would have cost just a year ago.
$29997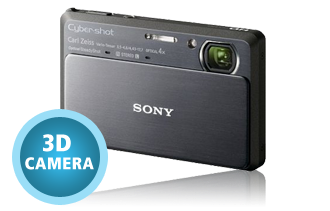 Sony 12.2-MP Cybershot digital camera | SHOP NOW
Sweeping performance from a Cybershot digital camera . . . big surprise, right? While an impressive 12.2-megapixel capture resolution serves up exceptional detail and color, a diverse array of shooting modes - from Intelligent Scene Selection to Face Detection to Smile Shutter - allow you to create superb photos of any subject, automatically.
$34900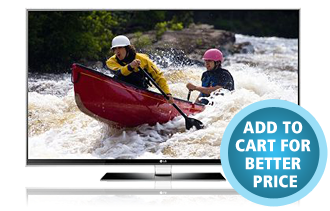 LG 47" 1080p INFINIA series 3D LED HDTV | SHOP NOW
We hardly know where to begin; the 47LX9500 LED HDTV from LG makes no compromise. Enjoy Full HD 1080p movies in 2D or 3D thanks to the 47LX9500's built-in 3D capability (glasses sold separately).
$399998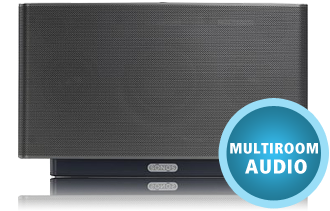 Sonos Wireless audio media server | SHOP NOW
A new dimension in Sonos wireless, whole-home audio: the ZonePlayer S5. Combining SonosNet 2.0 wireless technology with a built-in five-speaker/five-amp system, the ZonePlayer S5 allows you to enjoy music from your wireless Sonos system without the need to add additional components like speakers or receivers.
$39900

Apple 64GB iPad™ with Wi-Fi | SHOP NOW
Introducing iPad. It's the best way to experience the web, email, photos, and video. All on a big, beautiful Multi-Touch screen. With just the touch of a finger.
$69900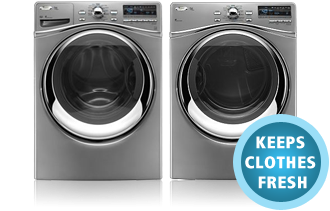 Whirlpool Duet Laundry Pair | SHOP NOW
Giving squeeky clean a whole new meaning, the Duet WFW95HEXL washer utilizes the most advanced cleaning technology available, and one truly ginormous wash basket. Keeps clothes fresh for up to 10 hrs after cycle ends!
$249988

Sony 14.2-MP digital camera w/ 1080p video | SHOP NOW
What do you get if you take all the features of a digital SLR and squeeze them into a 4.38" x 2.38" x 1.56" compact body? Sony's NEX-5. Featuring all the technology you want with none of the bulk, the NEX-5 performs like no other camera in its class.
$69900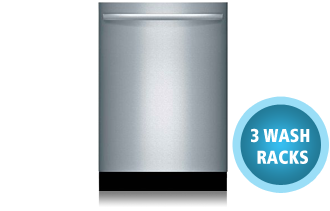 Bosch 24" 800 Plus Series Integra dishwasher | SHOP NOW
Bosch makes a stainless statement with their 800 Plus Series Integra SHX58E15UC dishwasher. Not only will it get your dishes squeaky clean and sanitized, its sleek goodlooks and quiet operation will add sophistication to your kitchen.
$134998