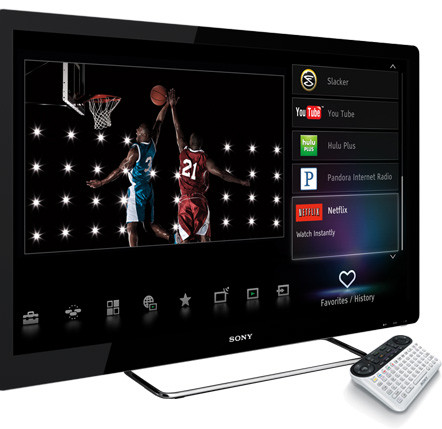 Sony Internet TV powered by Google™
Feel like access to the Internet with your HDTV is a series of pipe dreams? Well, now you can easily and quickly view all your favorite online entertainment while you watch TV at the same time on the same screen.
• Built-in Wi-Fi • 4 HDMI • Search the entire Internet, TV listings and made for TV Android apps.


Streaming Blu-ray Disc™ player
Play the latest Blu-rays, upscale your DVDs, and even blast your CDs. Stream online sources with separate adapter.


• Wi-Fi adapter optional
• Front USB port
• QuickStart mode
Reg. $149.97
$89.97
ADD 3D capability with the S480 series
$179.97 Sale $99.97
ADD 3D capability & built-in Wi-Fi with the S580 series
$199.97 Sale $139.98
Internet TV Blu-ray Disc™ player powered by Google TV™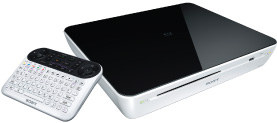 Turn any TV into a Google HDTV. Enjoy your favorite high definition Blu-ray movies or browse the entire internet; or do both at the same time!
• Built-in Wi-Fi • Get powerful search results with the power of Intel Inside®
$199.97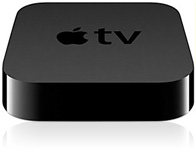 Apple TV
The redesigned Apple TV provides not only HD movies, television, and video from online sources like iTunes, Netflix, and YouTube, but also gives access to the music, photos, and videos you have stored on your home computer using AirPlay. HDMI output makes installing it into your system easy.
Learn more about Apple AirPlay: http://www.vanns.com/airplay
$99.00
Don't forget the HDMI cable!


5.1-channel 660W home theater system
A solid system with superior performance. Six speaker surround covers the room, while the 660W fills the corners! 3D compatable receiver with 4 HDMI jacks allows easy access to all the toys.
$379.97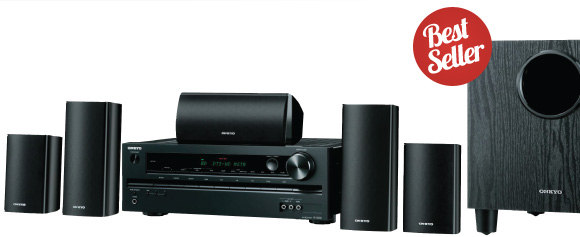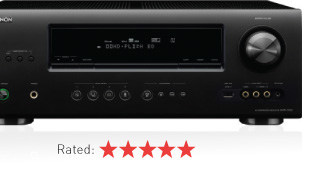 5.1-channel home theater receiver
Supporting 3D video, Dolby, and DTS HD audio formats, this receiver is a workhorse. Four HDMI ports and a USB for iPod or iPhone provide plenty of connectivity.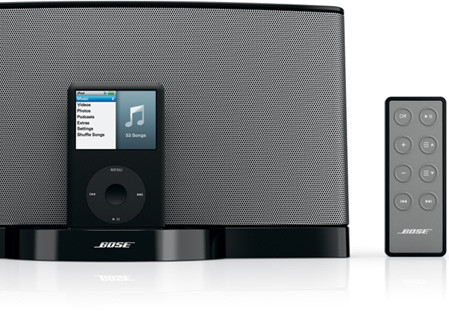 Bose Digital Music System For iPod, iPod mini, iPod nano
The SoundDock features premium Bose performance and stylish design. It includes a remote that controls the system and basic functions of the iPhone or iPod from almost anywhere in the room. The dock and play capability and also charges your iPhone or iPod while it's docked.

Play : 3 wireless audio media server with 3 built-in speakers
Home streaming never sounded so good. Add to or start a Sonos system. Compact form meets extra-large features with this three-speaker and amp system. Wirelessly connect to a Sonos network and get access to thousands of free internet radio stations, music on your computer, and more.
• 3-way speaker • Built-in 3-way amplifier
$299.00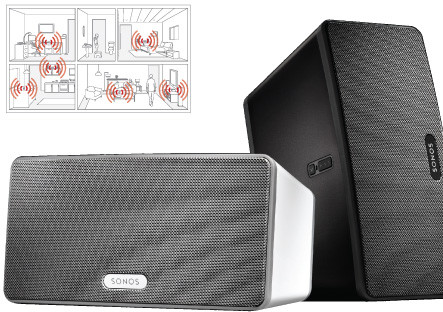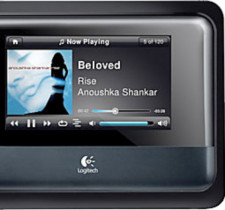 Logitech Network music player with WiFi and external storage
Bringing music into every corner of your home, Logitech's Squeezebox Touch WiFi network music player is a welcome addition to your home A/V system.
• 4.3" full-color LCD touch screen • WiFi and ethernet connectivity • USB and SD card ports • Accessibility to internet radio and music services
$299.97$234.97 Buy Now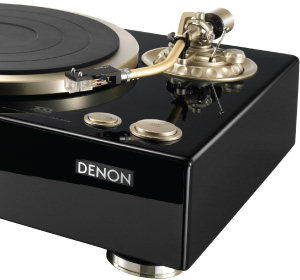 100th Anniversary series limited edition direct-drive turntable
Celebrate the music. The 100th anniversary series has got it going on with direct drive motor, precision tone-arm, multiple damping points, and aluminum die-cast platter.
• Quartz lock direct drive system • 16.5 micron round tip stylus • 331mm aluminum diecast platter
$2499.88 $1499.88 Buy Now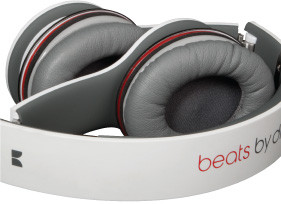 Monster Cable On-ear Beats by Dr. Dre studio high definition headphones
Featuring extra large drivers that not only provide accurate sound, they provide full range sound you won't get from other headphones. Powered noise canceling lets you turn down sound around you so that you can use the powered digital amplifier to turn up the sound inside your headphones. A mic and iSonitalk cord let you make calls.
$299.00 Buy Now



iPod/iPhone dock
On the go or in your home, this portable iPod dock has a rugged design and large woofer so that you get full sound anywhere.
• Built to stand up to outdoor use • Durable metal handle
• Up to 8 hours battery life
Toshiba 16Gb thrive tablet
Maps, web, e-mail, entertainment, and more; the ultimate travel companion. Incredibly versatile, this tablet's ultra-fast dual-core processor and video card make it a perfect portable companion. Fully loaded with Bluetooth, HDMI output, and more.
• Honeycomb operating system • Full size USB 2.0 • HDMI and SD card slots • 10.1" screen
16 Gb tablets starting at $379.99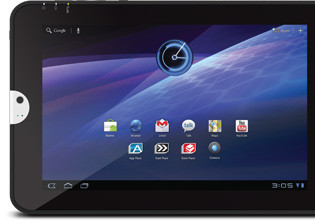 12.1-megapixel COOLPIX digital camera P500

LaCie 8GB USB flash drive

TomTom 4.3" car navigation GPS system

Snap wide-angle landscapes and telephoto-lens portraits with the 36X optical zoom lens and Smart Portrait feature. Choose from Red or Black.

• Image sensor shift • VR image stabilization system

$399.85$359.00Buy Now

For the best-looking, most convenient flash drive, you want the LaCie iamaKey. This sturdy metal USB drive fits conveniently on your keychain, and even includes software to help keep your data safe. What's not to love?

$29.99

Small enough to fit in your pocket, this GPS system boasts accurate, extensive maps and reliability with IQ Routes.

$149.88

$99.88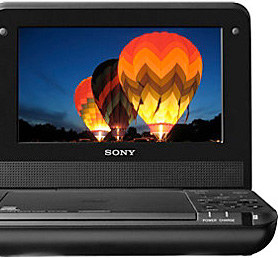 Sony 7.0" single-disc portable DVD player
A great way to take the boredom out of travel layovers or long road trips. Watch DVD movies or browse JPEG photos on the vivid, 7.0" LCD display, or listen to CD and MP3 audio.
• Share with a friend using dual headphone jacks. • Built-in rechargeable battery can be refueled using a wall outlet or your car's lighter.
$94.97

Sony Skype camera and microphone
Face to face from your HDTV, chat with friends and family via Skype.
$149.99Buy Now
Microsoft 4GB Xbox 360 kit with Kinect bundle

JVC SD/SDHC HD Picsio digital pocket camcorder

Nintendo Wii game console bundle

If you're ready to step (literally) into motion control technology, check out this bundle. You get an Xbox 360 with built-in Wi-Fi and a controller, plus the amazing Kinect sensor and a Kinect game to get you started.

$299.88

Use the full 1080/30p HD camcorder to record every moment in vivid detail, or capture pictures with its 5-megapixel camera. Using your Picsio is simple with an expansive 3.0" LCD screen, and an icon-driven touch interface.

$179.77

$99.77

Active fun that everyone can enjoy, it's gaming for the whole family. Every Wii console comes packed with New Super Mario Bros. All Wii consoles can also connect to the Internet, giving you access to Netflix, new and classic downloadable games, and much more.

$149.88Buy Now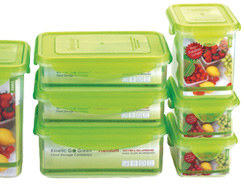 Kinetic 14 piece BPA-free nano silver food storage system
Fridge, freezer, microwave, and dishwasher safe, as well as BPA-free, means you'll get plenty of use (and reuse) from these versatile containers.
$29.99 $24.99Buy Now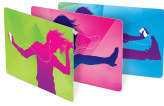 iTunes Gift Card
iTunes is home to millions of songs, movies, TV shows and audio books, so there's sure to be something for everyone!
Apple 2GB iPod shuffle
Buttons, VoiceOver, and playlists. Five colors. Hundreds of songs. No moveable hard drive parts ensure maximum portability.
$49.00Buy Now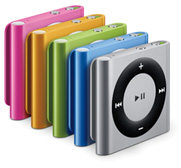 Nintendo Wii Remote with Motion
With an additional remote, you can play multi-player games, including those on the Wii Sports disc included with your Wii. That way, everybody can have fun!
$49.97 $39.97Buy Now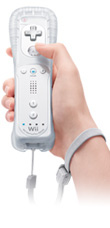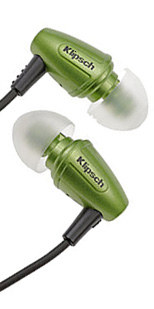 Klipsch In-ear Image series headphones
Our best selling headphones! Utilizing a moving coil micro-speaker to produce and incredible range of sound while patented oval ear tips provide a comfortable fit to isolate outside noise and enhance bass.
$49.00Buy Now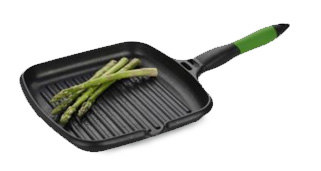 Fagor 10.5" square cast aluminum grill
This high-quality cast aluminum grill is the perfect way to easily cook food quickly and evenly. This durable pan has two layers of non-stick coating, so fattening agents like butter or oil aren't needed. Plus, the ridges ensure that any excess grease isn't sucked into your food.
$49.77 $29.77Buy Now
Back to Top